A one-of-a-kind Dugout House – very few like it in the world!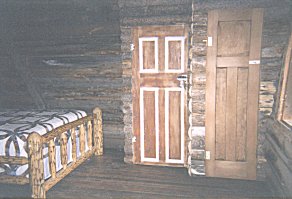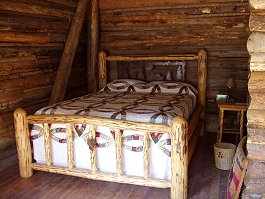 Be sure to make your vacation plans early for the:
1880's Ranch
Phone: (406) 491-2336
1600 North Cable Road
Anaconda, MT. 59711.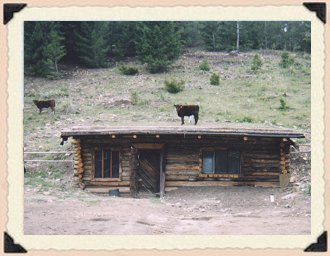 No question about it – completely out of the ordinary!
Once you get inside this cozy abode, you immediately realize that the inside accommodations, modern bathroom facilities, and specialty furnishings are every bit as comfy and unique as any of the other lodgings we offer for your stay.
No, you cannot always count on a cow or calf to be walking on your roof. With a sod roof and grass growing on it, instead an occasional deer might stop by for an early morning snack as well. Ahhhhhh…, the challenges and joys of living close to the earth for a genuinely comfortable, great time in our little mountain town – the 1880's Ranch!
We can always keep the animals off your roof if you prefer!